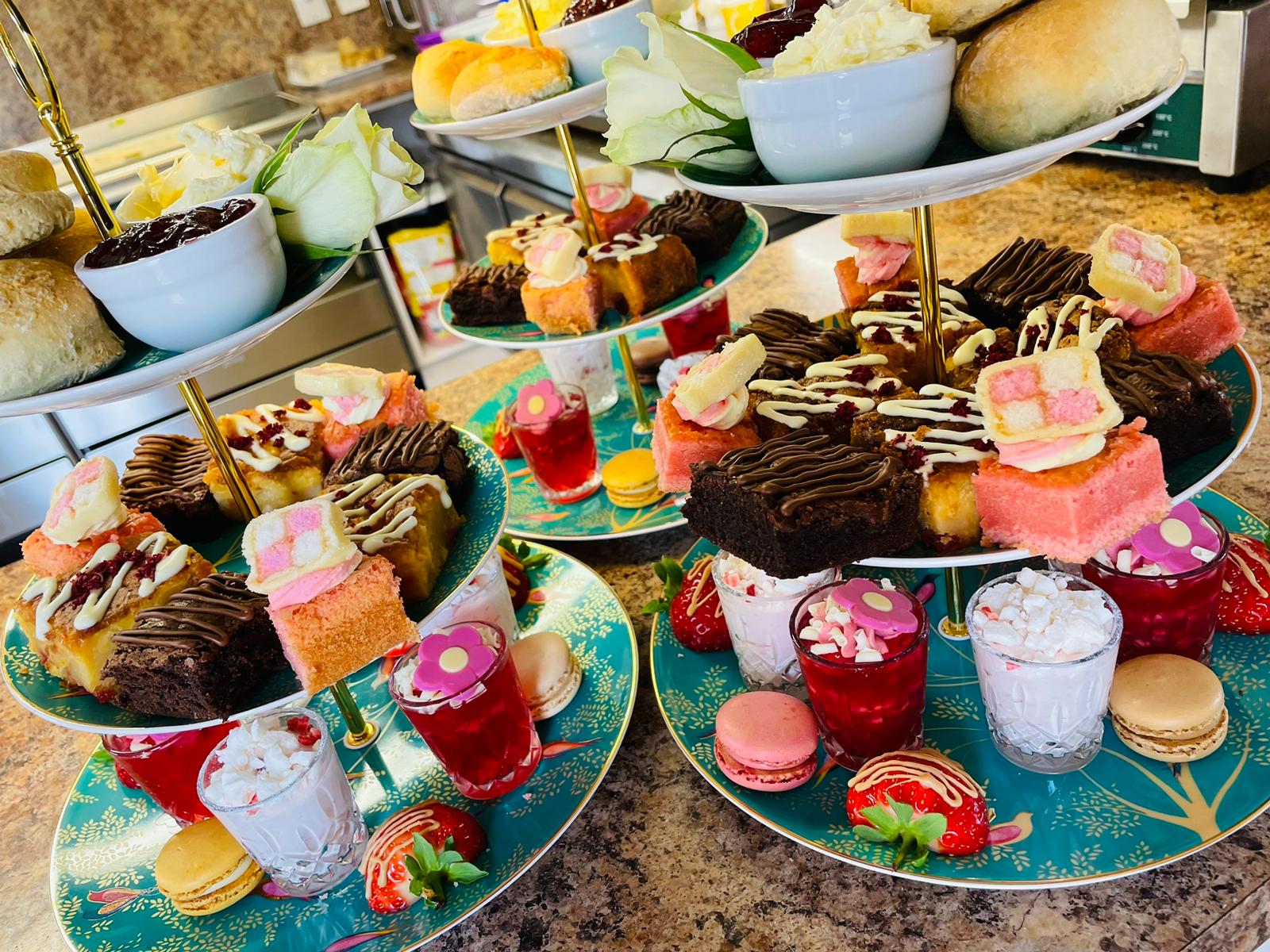 As I pondered today, I couldn't help but consider the key elements required to create a flawless Afternoon Tea. At our establishment, we serve a significant amount of them, so I wanted to re-evaluate our approach. The perfect Afternoon Tea is a truly lavish experience.
It commences with a warm welcome from our staff, who escort you to your table and offer you a choice of tea or coffee. Once your beverages are served, the highlight of the occasion is the food. Usually, the sandwiches and pastries are presented on a three-tiered cake stand. However, we prefer to do things a little differently by reserving the cake stand for sweet treats and using a separate plate for savory items.
Our sandwiches are crafted using only the freshest ingredients, and the fillings include classic favorites like cucumber, smoked salmon, and egg mayonnaise. All of our baking is done in-house, which means our scones come with clotted cream and jam, and our cakes are an assortment of delectable sweets, including chocolate cake, fruit tart, and macarons. We also like to add a couple of mini desserts to the menu to make it extra special. I mean, why not? If you're going to indulge, you might as well do it right.
The ambiance in our tea room is casual and laid-back, with background music playing. We set our tables with placemats and cotton napkins rather than tablecloths, although for Christmas and other special occasions, we enjoy using table linen to elevate the occasion even further! Afternoon tea is a truly unique event and a fantastic way to celebrate a special occasion or simply enjoy a leisurely afternoon with friends and family. It's a time to unwind, savor the exquisite food and beverages, and indulge in a little luxury before returning to reality.
We hope you enjoy what we do at Double-Gate Farm. We love seeing you all relish your dining experience with us, and we hope it makes your celebrations that little bit more exceptional and unforgettable. Please take a look at the menus we have on offer throughout the year. There is sure to be something that catches your eye!